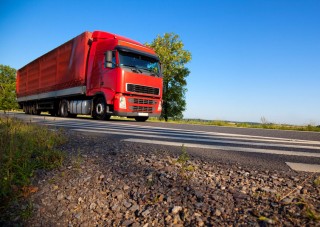 We try to be very close to our customers – our freight forwarding offices are located in different parts of the Poland. Cooperation with other allows us to offer extremely flexible and dedicated logistics solutions combining different kinds of transport and additional services. Quality systems and safety management as well as protection of the environment is the best evidence that the quality of our services is our high priority. Transportation are realized only through trusted and professional partners . We offer short-time delivery for cargo, groupage service, partial loads , full loads and various types of special transport .
The company also carries out individual orders designed to meet the specific needs of each client. Groupage service is consistently expanded in terms of geographical coverage, creating one of the fastest growing department our business.
---
Types of trailers
Our ​​fleet contains many types of vehicles. In addition to lorries with standard trailers (different versions), we also offer cars with a smaller capacity or for specialized applications. We offer you :
flatbed trailer with dimensions 13,6 x 2,48 x 2,75 and capacity to 24 tons,
semi mega trailer,
semi-trailers "coilmulde" (length 8,2m),
trailers for the transport of oversized loads,
space sets (120 cm³),
cars with a capacity of from 1,5 to 6 ton.
---
FTL
Our FTL service is flexible, attractive, fast and available even in farthest parts of Europe. Every year we transport more than 20 million shipments. This allows us to ensure return loads after delivery to the recipient. Optimization of route ensures not only lower costs but also reduces the negative impact on the environment. This enables us to offer our customers attractive rates and high availability of vehicles.
---
Groupage service
Shipments to 3500kg are carried as groupage deliveries. Goods are received by the distribution network in the country of origin, then consolidated in one of the terminals on a bigger car and delivered to the destination country. Next point , shall be done, is loading on one of the distribution cars and deliver it to the final destination. Groupage network has a fixed schedule.
---
Railway transport
Dzięki współpracy z krajowymi i zagranicznymi operatorami kolejowymi możliwa jest pełna obsługa wszystkich relacji transportowych. Zasięg geograficzny usług transportu kolejowego obejmuje Polskę, wszystkie kraje europejskie oraz wybrane kraje Azji.
Thanks to the cooperation with national and international railway operators we are able to cover all transport relations. Geographical scope of railway transport includes Poland, whole European Union and selected Asian countries .